Startup as a service

Startup-as-a-Service (SaaS) is a brand new, disruptive business model designed to speed up innovations and allow entrepreneurs and visioners to launch their ideas without any limitations and scale up seamlessly, staying truly lean.
Similar to how cloud technology revolutionized software development, SaaS designed to change startup launching process. The main idea is to remove early years Founder's overwhelm on everything in a company and allow him/her to concentrate on several key areas: business model fine-tuning and funding, and let on-demand professionals implement areas, which require specific skills. And paying only for the time where these skills were actually used. No management overhead, no illness, no vacations. The pure work and pure lean approach. Now, with Startup as a Service even single person could launch it's own Instagram or Uber and scale it up from a local business to a global market leader. SaaS allows you to launch your idea even you can't be fully dedicated to it, leave your current day job (or change current lifestyle).
It's clearly visible that Startup-as-a-Service is simply much more financially reasonable way to building startup, but this fact isn't the main advantage. And the real advantage is a Time. When building your startup with Centaurea utilizing SaaS business model - you at least 1 year ahead of your competitors, who goes standard way. Because when they wasting their time on endless candidate interview than trying to assemble the team and build simple business process to actually start working and start doing something useful, with Centaurea you just getting things done from the first day. And that's a HUGE opportunity.
How it works
Starting with your idea we initially schedule several workshops to discuss an opportunity and understand your vision, also sharing or thoughts, ideas and about the project, idea, business model. The idea of this step is to get familiar with a business case and create a first, high-level draft of a formalized requirements.
If there is a fit between sides and macro strategy for execution is ready, design team start prototyping an MVP, tech team selecting a proper stack for the project and creating a system backbone.
Next step is a collaborative work of both design and tech team to make MVP happen. All the work split to a fixed scoped called sprints which are normally a one or two weeks long. At the end of the sprint, the result is a working part of the project with some new functionality being implemented. This process repeats until MVP will not be fully implemented. For the majority of business cases in Centaurea, we could guarantee that your MVP will be ready in less than 100 days. At this stage, your client's role is much like a product owner.
When things go closer to MVP completion it's a good time to think of a Marketing Strategy and about how to launch the product. So the marketing team in collaboration with the client creating a marketing strategy and start implementing it to actually get some early users right at the time when the project will be launched. Often this requires some content marketing, digital advertising, SMM all of which Centaurea's marketing team could implement.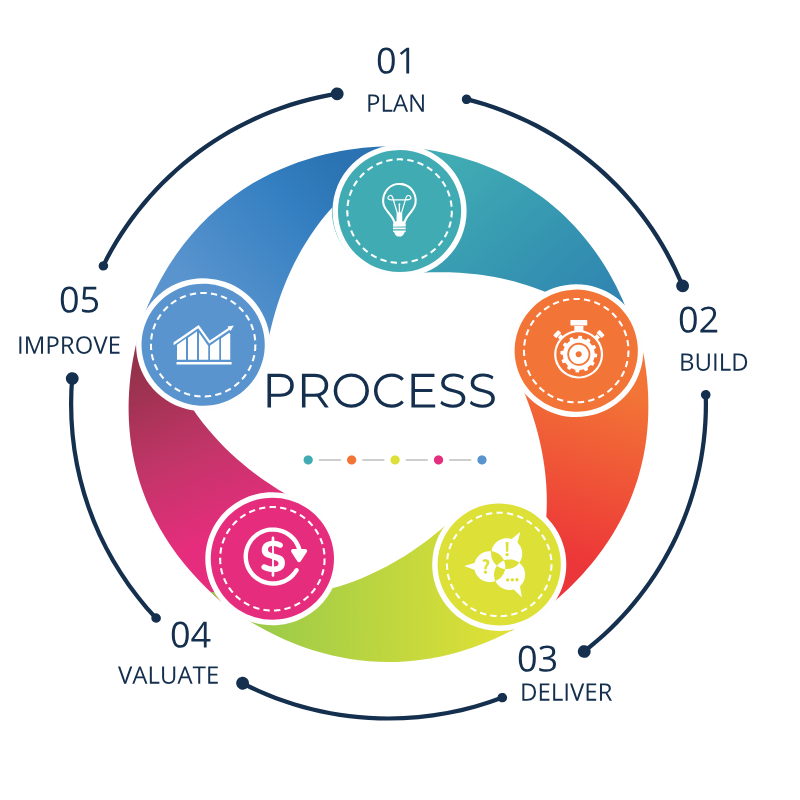 When MVP is successfully launched Centaurea could continue the Startup development and execution with a similar iteratively manner adding Customer Experience services to a running project or could transfer knowledge and expertise if the client wants to set up an on-site team. For the perfect relationships, we have a very interesting proposal but it makes sense to discuss them only when there is some time of a happy working together. In any case for the last hour of collaboration, the Client could be ensured hi get the highest attention for details and top professional services for every part of a product.
Our offerings
Having a fantastic idea and want to discuss it with experts (NDA by request) to receive insightful feedback on your project and how it could be implemented?
Idea ContestWorkshop with business, design, tech experts, analyzing your project, a business model and requirements for an prototype or an MVP. (up to 5h)
Formalized written feedback with insights and potential proposals to your case as well as thoughts on solution & implementation.
* an additional or single hour of consulting is 99$
We path through you from a raw idea to a solid project spec with a landing page as a preparation for your product launch.
Case Contest Workshop
Business Model Workshop (revenue, pricing, costs, competitors, market - up to 4h)
Development of requirements for an eventual Minimal Viable Product (MVP)
Tech stack and high level component design for your project
Landing Page with user email and other contact information gathering for your product launch.
* on demand: Prototype (design for your project without functionality. Price separately).
Build your Startup
Ready to build your startup utilizing all possibilities of a Startup as a Service business model and best of Centaurea expertise and its superior crew?
Thank you for application!
Our managers will contact you in the near future and provide all the necessary information and advice on possible payment methods.
Please enter the email that will be used for our communication.
success
Sorry, something went wrong.
Try again later or contact us by filling out the form.
Keymarket is the innovative marketing platform whos goals is to redefine real estate industry in favor of safe, clear and direct communication between buyers and sellers, landlords and tenants and avoiding unnecessary but costly middlemen. Various Machine learning and recommendation techniques mixed with the clear and convenient design used to allow us to provide more robust result in advertising than the absolute majority of competitors.

.NET .NET Core PostgreSQL Vue.js Google Cloud

Quantfolio is a cloud based platform to help investors create investment strategies for funds, equities, ETF´s and bonds, and be able to backtest strategies to evaluate effect.
Intuitive screening and selection of financial instruments, adding and monitoring your portfolios as well as sharing or utilizing strategies from the Quantfoli.io community.

.NET MS SQL Server Angular Matlab

Mobile app with deep artificial intelligent features to analyze user behavior and support him with deeply optimized, highly productive schedule to achieve great productivity and work-life balance.

Java Kotlin Rx Android NDK Swift iOS SDK Realm NLP AI ML .NET CORE Mongo DB

Veg Pest ID helps farmers and agricultural professionals identify pests on Australian vegetable crops.
Even tricky insects, diseases and disorders can be found with a few taps or keyword search.

Swift Objective-C iOS SDK Realm Rx Fabric AWS Node.js

Hommits is the global, cross-country, next-gen marketing-social platform with the goals to bring next level of communication / transparency to real estate. Big data, Machine Learning, latest tech mixed with the clear and convenient design allow us to provide more robust result in advertising and clients communication.

ASP.NET Core PostgreSQL Vue.js AWS ML.NET SignalR
Clients
Some of our amazing clients we are proud of:
format_quote
Ivan was a pleasure to work with. I had a dream that was Keymarket.co.nz, and his skills allowed me to bring it to life. We worked together from my dense business plan and rudimentary functionality requirements to create a platform that has thousands of registered users and hopefully strong sustainable future growth. Throughout this project I have been working on a number of other (non-tech) projects to help fund it - Ivan was patient and understanding of my time constraints, and I even became comfortable with him making some major development decisions on my behalf. I would recommend Ivan and the team at Centaurea to anyone looking for a quality and reliable developer/development team
Great work with our mongodb setup and tuning. Centaurea was great at asking the right questions and helping us get to a good solution with minimal time wasted. Highly recommended.
Centaurea did a great work. They had to learn new fields in a short time. Showed a lot of understanding of both front and back end systems. They was available all the time and verycommunicative. I highly recommend them.
Centaurea has been a pleasure to work with. They are very technically competent and a thorough communicators. They understands the pressures and constraints of real world deadlines and a client-facing product. Their ability to determine several methods of achieving functionality and the corresponding levels of technical debt/time/energy/cost was a great value-add. Contract Centaurea with the utmost confidence and you won't be disappointed!
Excellent work! Great consultation on architecture! Will use again soon.
Centaurea delivered what I expected, tests included, with a high quality standard. Definitely a smart team, I would recommend them.
Get in touch
Our great professionals are waiting to help you. Just tell us about your ideas!