About Us
Centaureа is Boutique software development and Startup as a Service company. With our deep knowledge, skills, and passion we turn the client's vision into a successful business and great products. While we are normally responsible for the product part of the startup including Design, Tech, DevOps, UI/UX, Content, Marketing, Customer Experience, and Support, the client could concentrate on the other main startup's problems - business model fine-tuning and Customer Growth. We creating awesome products and innovative startups from scratch, building well designed, high-load, scalable, distributed and Big Data processing systems, applying the latest design and technology (including machine learning and AI) techniques to create genuine solutions.
Why us
For sure, it's not easy to make a decision around any kind of partnership and collaboration. This is some of our strong sides, which we believe could be important for successfully getting things done:
Highly skilled, professional team with a winning mentality and a proactive attitude. At the end of the day, it's all about people - right?
Years of carefully handcrafted, real startup's development and launch experience.
Fully transparent, collaborative, relationship-oriented working model.
We discuss, design, build, launch, support, market. All at one place with zero lags on management and communication. Like one stop shop, only better.
Fair pricing. Working model oriented on having the best professionals in a happy working environment, and the rest is simply cut down. It allows us to provide high value for money.
Do or do not. There is no try. If we start the project, it will be launched, period.
We appreciate face-to-face meetings and working together. You always could visit a team in person and work with us hand to hand, or some of our professionals could work on-site.
We fulfill our promises and value trust and reputation more than anything else.
Our history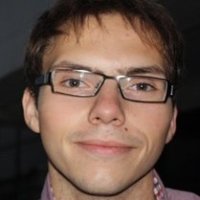 Centaurea's history starts in 2011 with our founder - Ivan Karpey decided to leave the largest local enterprise software vendor and work independently. The initial focus was on offering services in development of high-load, distributed, big data processing systems. A lot of experience with NoSQL solutions and complex systems multiplied by honest work with a professional attitude quickly allowed him to become one of the top professionals on Upwork in his area. The profile is still alive, Top Rated with 100% Success level for all that years. With time the amount of work growth so much, that it wasn't possible to complete it with one man team, also having superior tech skills wasn't enough to really build products. And the ultimate goal was to Create and to Innovate, not only earning money.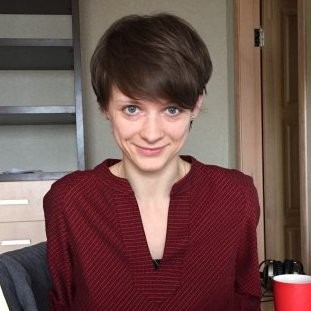 Next period in the company's life started near the end of 2013 when our Design Director and Frontend Lead - Natalia Evsyuchenya joined the company as a first full-time employee. That's was an important moment and milestone, because first of all Natalia give to the company much desired design expertise, but also the company was officially started and selected a direction towards current most desired business model - Startup-as-a-Service. Attracting some brave entrepreneurs allowed Centaurea to build portfolio. Also, the first large startup developed by us was acquired by the large investment bank. This reinforces us with a feeling of a proper direction. Allow us to understand that even operating as a small team in a lean environment we could build top-level products.
At 2015 Centaurea started to offer services related to mobile application development. Since this moment it was officially possible to name us as a full-stack expertise company. Also, we enlarge our attention to design. If initially we were concentrated on UI and latter UX, now we start experimenting with more deep product understanding and focus our approach around integral design concept - experience design.
With more and more products developed and projects completed we gain lots of valuable, industry-leading experience. Also with time, we attract more brilliant talents and now could build, scale, launch, support and market projects of almost any size and complexity only relying on our in-house expertise.
Centaurea today is a 12+ person team with full-stack software development, all kind of design, marketing, DevOps, QA, and CX skills and expertise every day working on bringing the most awesome tech solutions to live. It's 40+ different project developed from the small one to the enterprise level, more than 30000h working hours spend on building awesome things for the clients. It's 5 startups fully build and launched by us. And we feel that's only the beginning.
What's most important is that for all these years we do not lose our hunger and desire to achieve the highest professional result, to challenge most advanced problems, to compete in the premier league. We learn every day from every a small problem to work even better every day. Yesterday, today, tomorrow. To move our team and company towards its mission and making our clients and our product user's happy 😄.
Our mission
We are a great believer in a small business, innovations, leadership. We feel that with our skills, our passion and commitment we really could help entrepreneurs and visioners to achieve more, to innovate faster and more efficient. Because it's an individual, entrepreneurs, visioners - those who really innovate. Startups - this is a type of companies who really pushing the boundaries and trying to touch the horizon.
How we work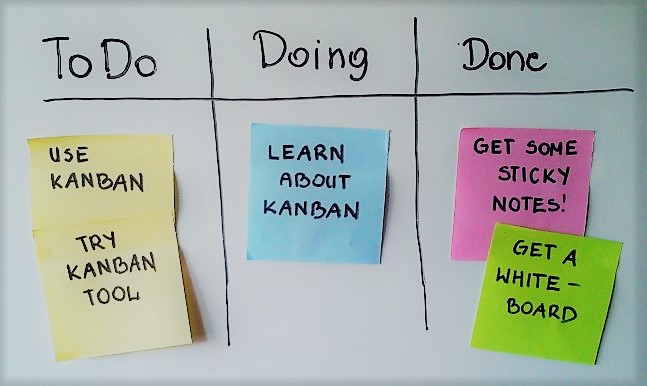 There is 3 main area we cover: Startup as a Service which is a fully custom startup development, Software Development and Consulting. But agnostic to a service you want you could be ensured that the work will be completed with high attention to details and great quality.
Basically, we are very client friendly and could adapt our process to the client's needs and expectation, operating in both ways: Agile and Waterfall.
However, there is a workflow which we already use more than 5 years and believe that it's properly fine-tuned to deliver superior results. It's very agile by its nature, still allowing to fully control things and progress totally assured about what's going on. Our workflow working based on several key components: Scrumban (the mix of Scrum and Kanban), short iterations, CI/CD, TDD and E2E tests.
Contact Us to know more and we will be happy to explain why this mix could really deliver great results.
Keymarket is the innovative marketing platform whos goals is to redefine real estate industry in favor of safe, clear and direct communication between buyers and sellers, landlords and tenants and avoiding unnecessary but costly middlemen. Various Machine learning and recommendation techniques mixed with the clear and convenient design used to allow us to provide more robust result in advertising than the absolute majority of competitors.

.NET .NET Core PostgreSQL Vue.js Google Cloud

Quantfolio is a cloud based platform to help investors create investment strategies for funds, equities, ETF´s and bonds, and be able to backtest strategies to evaluate effect.
Intuitive screening and selection of financial instruments, adding and monitoring your portfolios as well as sharing or utilizing strategies from the Quantfoli.io community.

.NET MS SQL Server Angular Matlab

Mobile app with deep artificial intelligent features to analyze user behavior and support him with deeply optimized, highly productive schedule to achieve great productivity and work-life balance.

Java Kotlin Rx Android NDK Swift iOS SDK Realm NLP AI ML .NET CORE Mongo DB

Veg Pest ID helps farmers and agricultural professionals identify pests on Australian vegetable crops.
Even tricky insects, diseases and disorders can be found with a few taps or keyword search.

Swift Objective-C iOS SDK Realm Rx Fabric AWS Node.js

Hommits is the global, cross-country, next-gen marketing-social platform with the goals to bring next level of communication / transparency to real estate. Big data, Machine Learning, latest tech mixed with the clear and convenient design allow us to provide more robust result in advertising and clients communication.

ASP.NET Core PostgreSQL Vue.js AWS ML.NET SignalR
Get in touch
Our great professionals are waiting to help you. Just tell us about your ideas!
Find us
In Belarus
Centaurea Soft LTD
Minsk, Karl Liebknecht St. 66-7
In Georgia
CSGB LTD
Tbilisi, Tskhaltubo St. 6-10